Winter School 2021 – Post-Event Review and knowledge sharing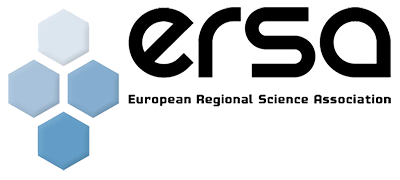 ERSA Winter School 2021 – Another great success for our educational programmes!
We had fantastic participation for our ERSA-JRC Winter School that was held virtually from 26 to 29 January 2021.
Our warmest thanks go to Alessandro Rainoldi, Mafini Dosso and Fatime-Barbara Hegyi for their huge contribution to the rich content and great organisation of this 3rd edition of our Winter School.
Supporting young scientists is a must for ERSA. The very positive feedback we are constantly receiving by the participants acknowledges that Summer or Winter School Classes are essential programmes to assist the new talents of regional science.
We invite you to read below our review of this successful Winter School and knowledge sharing.
André Torre
ERSA President
ERSA 2021 Winter School Class was labelled «Juan R. Cuadrado-Roura»
We want like to thank Juan for supporting this Winter School. His outstanding research input in the field of regional science as well as his huge contribution to the RSAI-ERSA Community makes him an inspiring example for young career researchers.
Read more about Juan J. Cuadrado-Roura
This success is first and foremost yours! Thank you ALL!
We invite this year's Winter School Class to meet again and continue the exchange during the upcoming ERSA Congress.
> 6 outstanding Academic Lectures
By
Riccardo Crescenzi «Recovery, Smart Specialisation and Evidence-based policies in Europe» – Fatime Barbara Hegyi  «Local and regional leadership» – Lewis Dijkstra«Demography and Discontent» – Mafini Dosso «Smart specialisation strategies in the Global South« – Roberta Rabellotti «Multinationals and local government« – Frank van Oort  «Regional Economic Diversification and Resilience»
> 3 Laboratory Sessions
Lab Session 1 – S3 for Sustainable Development Goals
Lab Session 2 – Tools and data
Lab Session 3 – Evidence for S3 implementation
> 29 Presentations by smart young researchers
Winter School Knowledge sharing
We thank all the lecturers for accepting to share their contributions at this winter school to all the community! The video recordings will be shared through our YouTube Channel.
| | |
| --- | --- |
| | Smart specialisation strategies in the Global South |
ERSA Youtube channel is more than 80 selected videos with renowned scholars in the fied of regional Science!

Don't miss out on the newest videos on ERSA YouTube Channel, subscribe today.
Satisfaction Survey results
Our overall participant satisfaction survey shows a very good result on the virtual programme as well as online logistical conditions. 21 out of 29 participants filled in our survey.
100% of our participating students are likely to recommend our Winter school even if organized online again!
Scores for the degree of satisfaction include: (5 is the maximum)
5-day format of the programme: 4.7
Quality of the Academic lectures: 4.7
Quality of the Lab sessions: 4.2
Quality of the Young Scientists Session (presentation & feedback): 4.5
Networking during on our virtual platform: 76% could network, (but 61.9 only a little bit). Efforts for more efficient networking to be continued.
«The quality of the participants is outstanding. They really encourage us to keep going in our research. Thank you!»

Milene Tessarin, Postdoctoral Researcher, South African Research Chair in Industrial Development (Sarchi-ID) – University of Johannesburg
This online Winter School has been a bright, diverse and dynamic opportunity to expand one's scope of interest, network with young researchers from all around Europe and get an opportunity to discuss one's research in a real policy-making setting giving credit and a considerate hear to our insights. Thank you,

Emmanuelle Santoire, PhD student, Ecole Normale Supérieure De Lyon
«ERSA-JRC Winter School 2021 was an excellent opportunity to find breakthrough ideas and bring together research and practice!»

Participant, Anonymus