ERSA Summer School 2020 – Post-Event Review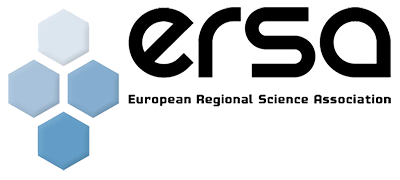 ERSA Summer School 2020 – A great success driving forward the intensity of our support to young researchers
We had a fantastic participation for our 33rd ERSA Summer School that was held virtually from 15 to 17 June 2020.
Our warmest thanks go to Leïla Kebir and Marjolaine Gros-Balthazard for their huge work and perfect organisation. We also express our thankfulness and appreciation to the University of Lausanne – Site for hosting this event.
With 15 Smart young researchers from Europe and beyond and 7 prominent lecturers, the 3 day Intensive Programme included: 1 Lecture and 1 Master Class by 2019 ERSA Prize Winner, 4 Hot Topic Lectures, 2 Lectures on Regional Science Fundaments and 5 Young Researchers' Sessions.
Young researchers are the core asset for ERSA development. We count on them for our future and the training during Summer or Winter School Classes proves to be essential.
The 2020 ERSA «Antoine Bailly» Summer Class will physically join during next year's Congress in Bolzano to offer them new opportunities to grow.
We invite you to read below our review of this successful Summer School.
André Torre
ERSA President
| | |
| --- | --- |
| | A big thank you to all. This success is first and foremost yours! |
> 7 outstanding Lectures
We would like to thank our lecturers who all accepted to share their knowledge with the entire community. The Lecture video by Philip McCann is already posted on YouTube.
·    The ERSA Award 2019 Lecture
» Coronavirus, Economic Shocks and the Geography of Discontent by Philip McCann, who also delivered a Master Class.
4 Hot topic Lectures:
·    «Regions and tourism in transition? Tourism and sustainability in a COVID-19 world» by Michael Hall, University of Canterbury, New Zealand
·    «Tourism and inhabitants: between conflicts and complementarities» by Marie Delaplace, Gustave Eiffel University, France
·    «Resilience and Inner Areas» by Alessandra Faggian, Gran Sasso Science Institute, Italy
·    «The contribution of regions to sustainability transitions: insights from a Geography of Transitions perspective» by Bernhard Truffer, Utrecht University, the Netherlands and Eawag, Switzerland
2 Lectures on Regional Science fundaments
·    «A multi-level network perspective on resilience of complex urban systems in transition» by Céline Rozenblat, University of Lausanne, Switzerland
·    «Urban and regional development in tension: the role of anchoring milieus» by Olivier Crevoisier, University of Neuchâtel, Switzerland.
> 15 Presentations by this year's smart young researchers
Satisfaction Survey results
Our overall participant satisfaction survey shows a very good result on the virtual programme as well as online logistical conditions. 14 out 15 participants filled in our survey.
92,8 % are likely to recommend our summer school even if organised online again..
Scores for the degree of satisfaction includee: (5 is the maximum)
The intensity of the programme: 4.4
The topics covered in the lectures : 4.2
Quality of the teaching: 4.5
Quality of the feedback you received during the Young researchers sessions: 4.4
Possibility of interaction: 3.9
The networking function has to be improved, 71.4% could network «a little bit» before and during the online event.
We value the feedback of our praticipants, it is precious information to improve our future programmes.
Stefania Toso @ArchitettaSte, Jun 15 Jun 25

«Thanks to Philip McCann for an inspiring masterclass about post Covid19 possible attempts to restructure regional policies and strategies» Jun 25 «I can't wait to meet you all 'face to face' in Bozen!
ERSA 2020 Summer School Class «Antoine Bailly» is welcome in next year's Congress!

«We are very happy that the story with our smart students did not end last week, we invite them to join us during next year's ERSA Congress in Bolzano. This will be a great opportunity to meet in person, continue the debate but also benefit from the rich programme of our Congress of international dimension.

We very much look forward to meeting our Class again next year!«.

Leïla Kebir and Marjolaine Gros-Balthazard

Professor Antoine Bailly is a renowned scholar with an outstanding international academic career, significant research achievements with key institutions and many high-level recognitions. He has a long history with Regional Science, starting with his PhD with Walter Isard at Pennsylvania University. Among his numerous key responsibilities in RSAI's Community, we can cite: President of RSAI (2003-2004), Vice-President of RSAI (1995-1999), President of ASRDLF (French Speaking Section) (1981-1984). more