ERSA November Monthly E-news – Upcoming agendas, calls, new publications and videos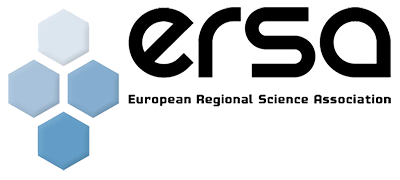 The issue contains:

·    Upcoming ERSA Virtual Event

·    3rd ERSA Winter School: Confirmed speakers

·    60th ERSA Congress: Call for special session reminder

·    Upcoming Virtual Section Events

·    Recently published by our members and new video on YouTube
Dear Members of ERSA, Dear Colleagues,
The programme of our upcoming ERSA-JRC Winter School is currently being designed with the JRC Local Organising Committee and our confirmed lecturers (see below). The call for application has been a great success. We are confindent to propose a very rich-content programme to our young researchers who will be promptly selected.
We have also launched the Call for Special Sessions of the next ERSA Congress in Bolzano, late August. Apply to this very good opportunity to share your work!
I would like to announce that considering our proven experience with the organization of online events, ERSA is going to offer its services to host professional virtual events. A virtual event of presentation will take place on December 10.
We hope that we will be able to meet in person in 2021. For the coming months, we encourage our community to stay in contact and continue the exchange virtually. There is a valuable event offer of online events, see the current agenda for the coming weeks in this newsletter.
With best wishes
Keep safe.
André Torre
ERSA President
Congratulations to the RSAI Councillors-at-large recently elected for the term 2021-2023

Rosella Nicolini, Isabelle Thomas and Jouke van Dijk
| | |
| --- | --- |
| | Congratulations to Peter Nijkamp for receiveing the prestigious Roger R. Stough Outstanding Mentor Award, at the recent conference of the North American Regional Science Association (NARSC). more |
ERSA Ongoing Calls and Events
>>> Upcoming on ERSA Agenda
ERSA Virtual Event

«Online events: the ERSA solution»

10 December 2020 (14.30-15.30 Brussels time)

Registration is free but mandatory
A promising programme with a great line-up of Lecturers !
Ricardo Crescenzi, Fatime Barbara Hegyi, Lewis Dijkstra, Mafini Dosso, Roberta Rabellotti, Frank van Oort
| | |
| --- | --- |
| | We are happy to announce that this 3rd Winter School will be labelled the «Juan Cuadraro-Roura Class» in recognition of his outstanding contribution to the advancement of regional science. |
REMINDER:

Ongoing Call for #ERSA2021 Special Session

Deadline: 10 January 2021
>>> Upcoming Webinars on ERSA Section Agendas
ERSA Polish Section: Annual Meeting 2020

Cities and regions in the face of contemporary challenges

4-5 December 2020, Virtual Event

Event language: Polish
Turkish Section: Workshop

Places that are left behind: Understanding the Landscape of Discontent in Turkey

18 December 2020, Virtual event I Zoom

Keynote Speaker: Andrés Rodríguez-Pose, London School of Economics, United Kingdom

Registration is free but mandatory
ERSA YouTube Channel : Recently posted!
ERSA Web Conference 2020 REPLAY
Young Scientists Session Under the umbrella of REGION

Young Scientists Session » Regional Development»

Session chaired by  Eveline van Leeuwen, Wageningen University, The Netherlands

Flavio Besana, Ph.D. Student, Spatial Foresight / University Of Poznan

Andreas Diemer, Ph.D. Student, London School of Economics and Political Science

Carolin Ioramashvili, Ph.D. Student, London School of Economics

Efthymios Spyridon Georgiou, Junior Researcher, Proinos Logos
Special Session on REGION-The Journal of ERSA

Learn more on the REGION opportunities to get published with :

Gunther Maier, REGION Technical Director and Editorial Board Member Associate Professor, WU Wien

Sébastien Bourdin, REGION editorial Team Member (Associate Professor, Normandy Business School
Latest on ERSA Forum on Coronavirus
Read below the new contributions received for our Forum on Multiple Impacts of Coronavirus:
Smart Development for Rural Areas

Edited by: André Torre, University Paris-Saclay, France

Stefano Corsi, University of Milan, Italy

Michael Steiner, University of Graz, Austria

Frédéric Wallet, University Paris-Saclay, France

Hans Westlund, KTH Royal Institute of Technology, Stockholm, Sweden
New publications to share?

Your are member of the ERSA Community and you have recently published a book, grasp this opportunity to inform us about it. We are looking for

·    Books published in 2019-2020

·    Written in English

Send an email to ersa.member@ersa.org
Looking for opportunities to boost your career?
·    Research Assistant/Associate (CURDS), Newcastle University. Application deadline: 3 January 2021
·    Researcher in Regional Economic Modelling, IOER, Application deadline: 30 November 2020
·    Research Associate, IOER, Application deadline: 4 December 2020