ERSA Monthly E'news-March 2022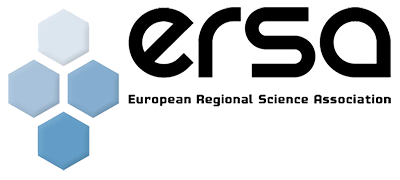 The issue includes:
Upcoming on ERSA – Sections Agenda
Internal Communication
Recently published by ERSA members
Journal news
Vacancies
Dear members, dear colleagues,
I hope that you're all well.
Spring time has just started and we remain concerned about the ongoing conflict between Russia and Ukraine. At our level we wanted to bring our support to people, and particularly scientists, forced to leave their country to escape the current war. For this purpose, we have open a page «ERSA Solidarity» to post proposals of assistance.
With all the sections, we are working to prepare our respective 2022 events. The agenda looks very promising and we hope to be able to organise a maximum of onsite events, or mixed events as it is the case for our upcoming 
ERSA2022 Congress
.
I wish you a good springtime!
With best wishes,
André Torre
ERSA President
ERSA offers proposals of assistance to students and researchers fleeing the Russia-Ukraine conflict, with the support of ERSA Sections and Members 
read more
Upcoming Events
news and ongoing calls
Turkish Section: 21st Annual Congress of BBTMK

26-28 May 2022│ONLINE

The Turkish Regional Science Association is happy to announce its annual congress.

Submission deadline: 1 April 2022 

more
German Speaking Section and Nordic Section:

Joint GfR and ERSA-Nordic Summer Conference

Regional transformation: labor, skills, and resilience

15-17 June 2022, Schwerin, Germany

Abstract submission deadline: 30 April 2022 

more
Portuguese Section: 29th APDR Congress

Islands and peripheral territories: challenges in a moving geography and changing "climate" patterns

29-30 June 2022, Funchal, Madeira, Portugal

Abstract submission deadline: 8 May 2022 

more
Croatian Section: International Summer School 2022

Regional development in a post-crisis and post-global world

27 June-1 July 2022, Split, Croatia

Early bird application deadline: 10 May 2022 

more
French Speaking Section:

58th ASRDLF Symposium

Transitions, Territorial governance and solidarities

29 June–1 July 2022, Rennes, France

Abstract submission deadline: 2 April 2022 

more

Philippe Aydalot International Prize 2022

The ASRDLF awards the Philippe Aydalot International Prize each year to the best doctoral thesis in Regional Science. The application for the 2022 Prize is open to any young doctor who has defended his or her doctoral thesis during the year 2021 and until 15 January 2022.

Application deadline: 15 April 2022
Italian Section: 3rd AISRE Summer School

Centre and periphery in a post-COVID world: challenges and opportunities

4-8 July 2022, L'Aquila, Italy

Application deadline: 22 April 2022 

more
Spanish Section: AECR International Conference on Regional Science

Challenges, policies and governance of the territories in the post-covid era

19-21 October 2022, Granada, Spain

Extended abstracts-papers deadline : June 15 2022
ERSA Solidarity

ERSA offers proposals of assistance to students and researchers fleeing the Russia-Ukraine conflict, with the support of ERSA Sections and Members.
New Website of the ERSA Nordic Section

Want to learn more about the Nordic Section? Visit Nordic ERSA brand new website and learn more about the Section benefits:
Handbook on Entropy, Complexity and Spatial Dynamics – A Rebirth of Theory?

Edited by Aura Reggiani, University of Bologna, Italy

Laurie A. Schintler, George Mason University, US

Daniel Czamanski, Ruppin Academic Center, Israel

Roberto Patuelli, University of Bologna, Italy

Edward Elgar Publishing, December 2021
New publications to share?

Your are member of the ERSA Community and you have recently published a book, grasp this opportunity to inform us about it. We are looking for

·    Books published in 2022

·    Written in English
Congratulations to all authors of the two rewarded papers

2022 RSPP Best paper award: Two winners

Does population decline lead to a "populist voting mark-up"? A case study of the Netherlands by Eveline S. van Leeuwen, Solmaria Halleck Vega and Vera Hogenboom

Spatial and non-spatial proximity in university– industry collaboration: Mutual reinforcement and decreasing effects by Emerson Gomes Santos, Renato Garcia, Veneziano Araujo, Suelene Mascarini and Ariana Costa more
Regional Science Policy & Practice (RSPP)

Special Issue on Pathbreaking trajectories: Socio-economic and Institutional de-peripheralization of marginal areas

Submission deadline: 15 April 2022 

more
Looking opportunities to boost your career?
Lecturer in Geographic Data Science at University of Liverpool Application deadline: 12 April 2022
Economist/Policy Analyst at OECD Application deadline: 13 April 2022 11:59 PM
Postdoctoral Research Associate at University of Lodz Application deadline: 24 April 2022
Tenure-track position as Associate Professor/Assistant Professor at University of Stavanger Application deadline: 30 April 2022
PhD student positions in Economics at Jönköping International Business School, Sweden Application deadline: 15 May 2022