ERSA Monthly E-news – October 2021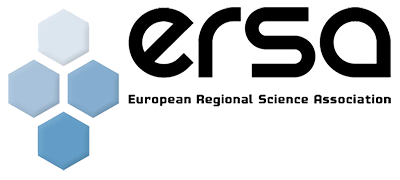 The issue includes:
Upcoming on ERSA – Sections Agenda
Internal Communication
Now available on REPLAY
Upcoming events
Vacancies
Dear Members of ERSA, dear colleagues,
Because of uncertainties for traveling or organising big events, flexibility for digital or physical has become a must for those who want to continue to have a productive academic life.
There are many new events in our community … But the 'new normal' has also, among other positive things, brought along more 
REPLAY
 allowing us to access valuable knowledge off-line. In this edition, you will find Replay of recent events, including our Congress keynotes and round tables.
With best wishes
André Torre
ERSA President
Upcoming on ERSA-Sections Agendas
| | |
| --- | --- |
| | The #ERSA2022 Call for Special Session proposals will be open on November 8, 2021. |
XIIIth International Conference of RRSA

Spatial Planning, Territorial Cohesion and Cooperation in South-East Europe

4-6 November 2021│ONLINE

Given the pandemic-related circumstances, the Romanian Regional Science Association is organizing the event online. Keynote speakers include Corina Cretu, Eduardo Haddad,

Peter Nijkamp and André Torre.

On this occasion, the 20

th

 anniversary of the Romanian RSA is celebrated as well. The programme is to be posted at 

www.rrsa.ro
Winter Seminar 2022 of the Gesellschaft für Regionalforschung

19-26 February 2022, Spital am Pyhrn, Austria

Abstract submission (up to 500 words) is open until November 15, 2021 on the homepage of the Gesellschaft für Regionalforschung (GfR) 

http://gfr.ersa.org/

. You will receive notification of acceptance by the end of November at the latest. The seminar language will be English.

Please note: Participation in the seminar is free for first-time attendants and members of GfR or other regional sections of ERSA
Dear colleagues,

The  

XLVI International Conference on Regional Science

 is on track. The Universidad Autónoma de Madrid and the Madrid Association of Regional Science are working to offer a thrilling scientific and social program. About 230 abstracts have already been accepted for presentation in 17 theme areas, 8 special sessions, and sessions for young researchers. The first plenary session will be provided by Professor Edward Glaeser, and the second one by Professor Alessandra Faggian.

You can find complete information for both registration and submission on the event website.
58th ASRDLF Congress

Transitions, Territorial governance and solidarities

29 June–1 July 2022, Rennes, France

Doctoral Student Conference 2022 of ASRDLF

10-11 Mars 2022, University of Poitiers, France
CALL for proposals for organizing 2023 and 2024 ERSA Summer and Winter schools

ERSA bids for schools in 2023 and 2024 are open!

Still possible to apply: the deadline is November 30, 2021 

more
2021 ERSA ALONSO Prize

AISRe, the Italian Association of Regional Science is proud to announce that the 2021 Alonso prize* was awarded to one of its emerging members, Silvia Cerisola (Politecnico di Milano) for her book "Cultural heritage, creativity and economic development" (Edward Elgar). Silvia's book was awarded ex-aequo with the book by Ed Glaeser and David Cutler,"The survival of the city" (Penguin Press).

*Since 1999, the North American Regional Science Council (NARSC) awards the Alonso prize to recognize the recent innovative research contribution of Regional Science scholars in the spirit of William Alonso, a revered and pioneering scholar of our discipline.
| | |
| --- | --- |
| | ERSA-JRC Roundtable @ #ERSA2021 |
by Cesar A. Hidalgo, Université De Toulouse

Keynote Lecture @ #ERSA2021
| | |
| --- | --- |
| | OECD Roundtable @ #ERSA2021 |
International Workshop "Cohesion Policy: Evidence Based Lessons for Digital and Green Recovery in Europe», 24 September 2021

All sessions are available on replay including corresponding presentations 

Here

.
#EURegionsWeekCollege & RegionsWeekUniversity Sessions

All sessions are available on Replay including corresponding presentations 

Here

.
ERSA Section Journal news
Hungarian Section: 19th Annual meeting

New forms of territorial disparities and transforming regional policy

4–5 November 2021, Cornivus University of Budapest, Budapest, Hungary
Full cities, empty territories

24-26 November 2021, Madrid, Spain
Bulgarian Section: 2021 Annual Conference

Just transition plans and regional resilience in Bulgaria

26-28 November 2021, Bulgaria
4th ERSA Winter School

Applied quantitative methods in Regional Science

13-18 February 2022, Warsaw, Poland
German Speaking Section: Winter Seminar 2022 of GfR

19-26 February 2022, Spital am Pyhrn, Austria
SETTLE International Congress

Population imbalances in Europe

27-29 April 2022, University of Alcalá, Madrid
35th ERSA Summer school

Circular economy & green growth: challenges for urban, regional and entrepreneurial ecosystems

13 – 17 June 2022, EM Normandy Business School, Caen, France
Looking opportunities to boost your career?
Research Grants, Univ. Milano – Bicocca, Application deadline: 23 November 2021