ERSA March Monthly E-news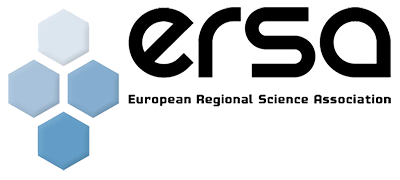 The issue includes:

·    Hot news

·    Internal Communication

·    ERSA YouTube Channel: videos recently posted!

·    Upcoming Events
Dear Members of ERSA, dear Colleagues,
We keep on moving forward. While the Coronavirus pandemic is unfortunately still ongoing, we continue to propose outstanding opportunities to learn, discuss and debate ongoing research. Our commitment and support to our community remain strong.
Like our Sections, we have been very active and successful with online events since the beginning of this year. ERSA latest events include the first ERSA Covid-Battle (12 March) and the ERSA-REGIO lecture (25th March) which encountered a huge success with over 120 participants. If you missed them, we will share the videos on our YouTube Channel.
Regarding our landmark Congress, we are happy to extend the submission deadline for ERSA2021 Congress until the 15 of April. The format of the Congress could be adapted if the situation remains difficult in the coming months.
With best wishes,
André Torre
ERSA President
ERSA Congress – Extended deadline!

Territorial Futures – Visions and scenarios for a resilient Europe

24>27 August 2021
An Extra chance to submit an abstract!
You haven't submitted it yet. You are lucky, we have reopened our Call for abstracts. This is your last chance to seize the opportunity to present your research at the biggest platform regional scientists worldwide! Join us and take advantage of ERSA2021 rich-content programme including 7 Keynote lectures, outstanding Special Sessions, Young Scientists Sessions (Epainos Award) with feedback from proven scholars, many opportunities for discussions and networking with peers.
So don't wait any longer and use these extra days to submit your abstract.
The Call for Abstracts (and Papers) is extended until 15 April 2021!
ERSA Section Journal

AECR is pleased to communicate on the Issue 49 of their journal Regional Research – Investigaciones Regionales

You can find all the articles since its creation in 2002 until today at https://investigacionesregionales.org/en/
RSPP Call for Papers

Special Issue on Territorial dimensions of green and digital transitions
New Reward for smart Polish Students

This Summer, the ERSA-Polish Section will launch a new initiative – Call for best BA/MA/PhD thesis to be granted ERSA – Polish Section reward.

The winners will be invited to present their research during the winners session of the ERSA Polish Section Annual Conference and be offered membership free of charge.

Interested send an email to ersa@ersa.org.pl
ERSA Turkish Section reports on its Online Webinar 2021 on 25th March and featuring «Regional Governance: Reading Through Border Regions»

The primary aim of the meeting was to assess existing debates on regional governance over the border regions.

BBTMK is actively working on the organization of a webinar once a month.

The video on this webinar is available on Bölge Bilimi Türk Milli Komitesi – YouTube Channel .
ERSA Prize and Epainos Award: new chairs and committees' members
Congratulations and continued success to all!
ERSA Prize

Prof. Isabelle Thomas is the new President of Jury for the ERSA European Prize in Regional Science.
Epainos Award

Prof. Frank van Oort is the new chair of Epainos Jury
French-speaking Section: Election outcome
"We want to prepare for the future of ASRDLF and ensure the renewal of the association's members by giving itself the means to attract, support and retain the next generation of regional scientists."

Lise Bourdeau-Lepage

Professor Lise Bourdeau-Lepage is elected as the new ASRDLF President

 

On the 24th of February 2021, the ASRDLF Executive Board elected Professor Lise Bourdeau-Lepage as the new President of the Association, for the term 2021-2023.

Our best congratulations to Lise and the New Board!

The New Board consists of:

Lise Bourdeau-Lepage, President, Guy Chiasson, Vice-President « International Relations », Leïla Kebir, Vice-President « Young Researchers », Alexandra Schaffar, Vice-President « Scientifics events », François Moullé, Treasurer; Sébastien Bourdin, General Secretary, Fabien Nadou, Vice-General Secretary.
ERSA YouTube Channel –
new videos
Romanian Section: RRSA International Webinar
Joint ERSA-JRC Winter School 2021 lectures
ERSA Forum on Coronavirus
First wave COVID-19 pandemics in Greece:

The role of demographic, social and geographical factors in life satisfaction during the lockdown

Evgenia Anastasiou, Marie-Noelle Duquenne, University of Thessaly, Volos, Greece.
Rethinking Clusters. Towards a New Research Agenda for Cluster Research

Edited by:

Luciana Lazzeretti, University of Florence, Italy

Francesco Capone, University of Florence, Italy

Annalisa Caloffi, University of Florence, Italy

Silvia Rita Sedita, University of Padova, Italy

Routledge, 3 March 2021
60th ERSA Congress

Territorial Futures – Vision and scenarios for a resilient Europe

24 – 27 August 2021

Call for Abstracts and Papers Extended deadline:

15 April 2021
34th ERSA Summer School

Spatial Analysis of Regional Inequality

27 June – 3 July 2021, Groningen, Netherlands
19th European Week of Regions and Cities

11-14 October 2021│Online

University Sessions

The broad themes of this edition are: Green development, Cohesion, Citizens, Digital assessment
4th online International Conference

Rethinking Clusters

Sustainable And Technological Transitions In A Network Society

22-23 September 2021│Online

Submission deadline: 10 June 2021
>>> On ERSA Sections Agendas
Hungarian Section: Online Conference 2021

Development and improvement before and after 2020

28-29 April 2021│online – Teams
Greek Section: Annual Conference 2021

Regional Science in times of the pandemic, economic crisis and uncertainty

25-26 June 2021│Athens, Greece
German-speaking Section: 11th Summer Conference in Regional Science

Structural change in rural and urban economies

1-2 July 2021│Braunschweig, Germany
Italian Section: 2nd AISRE Summer School

The sources of regional productivity: agglomeration, institutions and technology

6-9 July 2021 University of Padua, Italy

Call for application deadline: 15 April 2021
French-speaking Section: 57th ASRDLF Congress

1-3 September 2021│Avignon University, France

Submissions deadline: 30 April 2021
Italian Section: XLII AISRe Annual Scientific Conference

Local Sustainable Development and Relaunch: What Role for Tradition and Innovation?

8-10 September 2021│Lecce, Italy
Portuguese Section: XLII AISRe Annual Scientific Conference

Green and inclusive transitions in Southern European regions: what can we do better?

16-17 September 2021, Vila Real, Portugal

Special Session proposals deadline: 14 June 2021

Abstracts submissions deadline: 5 July 2021
Bulgarian Section: 2021 Annual Conference

Just transition plans and regional resilience in Bulgaria

26-28 November 2021, Bulgaria
Looking for opportunities to boost your career?
·    Fellow in Urban Planning and Geography, LSE, London (UK)
Application deadline: 4th May 2021