ERSA Forum on multiple impacts of Coronavirus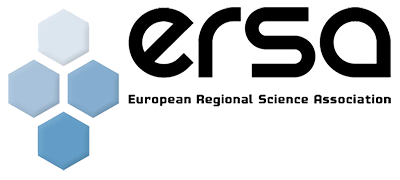 Consultation on the spatial, economic and social impacts of Coronavirus
Dear Members, Dear Colleagues,

The World Health Organization has declared that Europe is the epicenter of the pandemic of coronavirus, which has already infected more than 120,000 people worldwide. In the face of this major health crisis and the rapid spatial diffusion of the virus, governments are multiplying measures of containment, closures and travel bans. The pandemic is now hitting all around us, in our territories, our organizations, our families, and changing our daily lives. The virus spreads and asks the question of our social life and the intervention of the public authorities.

We think it is urgent to react and to use the collective intelligence capacity of ERSA to understand the spatial, economic and social mechanisms underway, as well as the longer-term impact of this crisis on our economies and societies.

We invite researchers in Regional Science to publish their ongoing researches and comments on the following topics:

Territorial impact; containment/isolation; social distancing; rate of diffusion; territorial and border impacts; health strategies and remediation; contamination; risks; governments and public services; data; de-globalization, etc

Send your contributions to the following email address: coronavirus@ersa.org or via our google form link

They will be posted on our website, in a dedicated section.
Take care of you and the others. Stay confined.
André Torre
ERSA President