ERSA e-news – Nr.6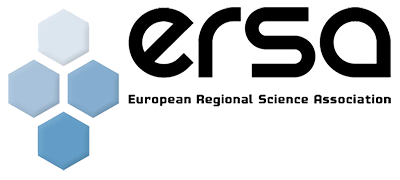 The issue contains:
ERSA Web Conference 2020
Publilcations news and Calls
Upcoming events
Vacancies
Members Publish: opportunity to share about recent books published.
Foreword from the President
Dear Members, Dear Colleagues,
We hope that you are well.
This crisis is a challenge for everybody. Our association and staff have to reinvent their methods.
We are happy to officially announce the organisation of our Web Conference replacing our Annual Congress.
Considering the difficult times, we have fixed symbolic prices for presenters and attendees!
We wish you all a relax summer, with more freedom to move and to continue to keep safe.
André Torre
ERSA President
Programme Structure and Highlights
Over 3 days, our scholars and experts from the academic sector, research institutes and public sector institutions will share their knowledge during the online programme including:
Keynote Speeches
Roundtable on Covid-19 with proven scholars and experts
Parallel Sessions : Special Session topics, General topics
Young Scientists' Sessions
Online Networking breaks
more opportunities
An extraordinary Speakers' Line up including
Pierre-Alexandre Balland, Simin Davoudi, Mafini Dosso,
Raquel Ortega-Argilès, Daniel M. Sturm and Hans Westlund
Detailed programme available by July 15th
Registration for attendees to start on July 20th
3 videos recently posted on ERSA channel!
ERSA Summer School Lectures: Philip McCann's Lecture
Voices of ERSA Series, learn more about our proven scholars, their research expertise and vision: Dimitris Ballas, Philip McCann
Latest on ERSA Forum on Coronavirus
Read below the new contributions received for our Forum on Multiple Impacts of Coronavirus :

Mohammed Hadi Ali Al-Jumaili, Al-maarif University College, Iraq Ahmed Solaiman Hamed, University of Fallujah, Iraq

Juan Pablo Díaz-Sánchez, Moisés Alvarez, Universidad de Cuenca, Ecuador

You want to share a contribution?
Publications: news and new calls
REGION publishes special issues as printed books on demand . These volumes are available in electronic bookstores worldwide at very competitive prices. 

Read more information
RSAI Journal: PiRs Impact factor 2019

Papers in Regional Science's

  2-year and 5-year Impact Factors increased in 2019. Additionally, the journal's rankings in Geography and Economics improved.
Italian Section Journal: Scienze Regionali

The Italian Journal of Regional Science, has now an on-line first section , where all accepted papers will appear before the inclusion in an issue of the print journal.
French Speaking Section Journal:  Revue d'Economie Régionale et Urbaine (RERU)

The French Journal of Regional Science, has now an on-line first section , where all accepted papers will appear before the inclusion in an issue of the print journal.
German Speaking Section Journal: Review of Regional Research

Special Issue on The potential of small-scale spatial data

Submission deadline: 31 March 2021

Expected publication: August 2022 

more
Call for papers for a special issue in the Annals of Regional Science focusing on Conceptualizations of development research in rural areas: Unpacking, untangling, bounding

Submission deadline: 30 October 2020 

more
About Star Architecture: Reflecting on Cities in Europe

Edited by

Davide Ponzini , Politecnico di Milano, Italy

Nadia Alaily-Mattar , Technische Universität München, Germany and Alain Thierstein , Technische Universität München, Germany

Springer International Publishing, 2020 

more
New publications to share?

Your are member of the ERSA Community and you have recently published a book, grasp this opportunity to inform us about it. We are looking for

·    Books published in 2019-2020

·    Written in English
Spanish Section

Following the elections of the Board of Directors. The Spanish Section announces the proclamation of the Board of Directors of AECR (2020-2024) :

President: Fernando Rubiera Morollón

Secretary: Rosina Moreno Serrano

Treasurer: Vicente Budí Orduña

Members of the Executive Commission: André Carrascal Incera, Ángeles Gayoso Rico (Delegate for relations with the Administration), Juan de Lucio Fernández, María José Murgui García and Juan Carlos Rodríguez Cohard. 

more

On behalf of the ERSAC, our most sincere congratulations to Fernando Rubiera Morollón who took office on July 1, we wish him and the entire board abundant success!

We take this opportunity to thank the outgoing President of AECR

Jordi Suriñach i Caralt for his contribution to ERSA activities.
Founder's Medal 2020

Congratulations to Prof. Geoffrey Hewings, Emeritus Director of REAL, who has just been awarded the prestigeous 2020 RSAI Founder's medal. 

Read more
Italian Section : AISRe XLI Annual Conference

Regions between challenges and unexpected opportunities

2-5 September 2020, Web Conference
Portuguese Section : 27th APDR Congress

Sustainable Management of the Sea for Sustainable Regional Development

10-11 September 2020, Angra do Heroísmo or on web (tbc)
Russian Section : Conference in memory Alexander Granberg

10-15 October 2020, Novosibirsk, Russian Federation
18th European Week of Regions and Cities

11-15 October 2020, Brussels, Belgium

Master Class and University Sessions to be organised virtually

Master Class on EU Cohesion Policy
University Sessions: 10 sessions approved

The University programme (Master Class, and University Sessions) is organised in collaboration with RSA and AESOP .
3rd International Workshop on Cluster Research

Rethinking Clusters: place-based initiatives for inclusive, Innovative and reflective societies

24-25 November, 2020, Valencia, Spain

Abstract Submission deadline: 1 September 2020
Italian Section: 1st AISRe Winter School

1 – 5 February 2021, Milan, Italy

Submission deadline: 30 June 2020

(This event is to replace 1st AISRe Summer School)
Looking for opportunities to boost your career?
New offers include:
PhD researcher in economics, Wageningen University. Application deadline: 8 July 2020
Post-doctoral researcher, Department of social and Political Science, University of Milan. Application deadline: 8 July 2020
2 Junior Lecturers, The Institute of Environmental Sciences (CML), Faculty of Science, Leiden University . Application deadline: 20 July 2020
6 scholarships for Phd Program in Methods and Models for Economic Decisions, Department of Economics, University of Insubria, Italy. Application deadline: 7 August 2020
Dean of Faculty spatial science, University of Groningen. Application deadline: 13 August 2020
Senior lecturer in human geography, Lund University. Application deadline: 16 August 2020