ERSA December Monthly E-news – Upcoming Events, internal news, publications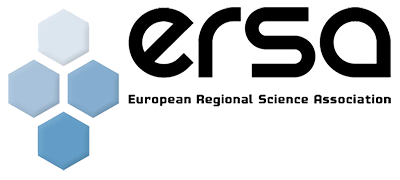 The issue contains:

·    Internal news: Bulgarian Section elections

·    Upcoming ERSA and ERSA Sections' Events

·    Recently published by our members
Dear Members of ERSA, dear Colleagues,
2020 has been a challenging year unlike any other for all.
I have been impressed by our community's ability to adapt, pivot and move forward. And I am very proud of the many interesting initiatives made and events organized by ERSA Sections around Europe.
For the ERSA Board and Office, these unprecedented times have forced our team to be inventive, grasp new opportunities, and implement new digital solutions, changing our onsite events model into a virtual experience, and building new competencies. We believe that we have been able to keep the connection and respond to our community's needs.
The pandemic is unfortunately not over, and we are conscious that there are still efforts to make in 2021. The already rich online Event agenda for the coming months, confirms our community's intent to continue grasping every opportunity to advance research projects, meet, and exchange. Yet, I hope we will have the chance to meet you again in person as soon as possible and at the 60th ERSA Congress in Bolzano next August!
With best wishes. Stay safe and healthy!
André Torre
ERSA President
The webinar will be based on the result of the recent publication

of OECD on Regions and cities at a glance.

Join us online. Registration is free but mandatory
30 Smart Young researchers now selected for an outstanding programme of Lectures and laboratory Sessions!
Call for Special Session Proposals – Deadline: 10 January 2021

Call for Abstracts and Papers Start: 15 January 2021
34th ERSA Summer School

Spatial Analysis of Regional Inequality

27 June – 3 July 2021, Groningen, Netherlands
Save the date, more details on the programme and the call for applications to be posted shortly on ERSA website
Bulgarian Section: New managing Board elected

On November 23, 2020, the Bulgarian Regional Science Association held its General Assembly and elected the new Managing board and this one elected as

Chairperson: Assoc. Prof. Kosyo Stoychev

Vice-Chairperson: Prof. Zvetana Stoyanova, PhD

Vice-Chairperson: Assoc. Prof. Nikolay Tzonkov, PhD

«I am very proud to have been elected as chair of BARI, and very enthusiastic to work alongside with the new Board to move forward regional science in Bulgaria. We also look forward to developing new collaborations with ERSA Sections in the coming months.»

Kosyo Stoychev

Congratulations to Kosyo Stoychev and the entire new managing board!
>>> Upcoming on ERSA Section Agendas
Italian Section: 1st AISRe Winter School

European territorial challenges and regional policy: theories and methods

1-5 February 2021, Milan, Italy
French Section: Doctoral Student Conference 2021

24-26 February 2021, University of Poitiers, France

Submissions deadline: 15 January 2021
Greek Section: Annual Conference 2021

Regional Science in times the pandemic, economic crisis and uncertainty

25-26 June 2021, Athens, Greece

Save the date
German-speaking Section: 11th Summer Conference in Regional Science

Structural change in rural and urban economies

1-2 July 2021, Braunschweig, Germany

Papers/Extended Abstracts submission between

15 January and 28 February 2021
RSAI British & Irish Section: 48th Annual Conference

5-8 July, 2021, Stirling, United Kingdom

Abstracts submission deadline: 21 February 2021
Italian Section: XLII AISRe Annual Scientific Conference

Local Sustainable Development and Relaunch: What Role for Tradition and Innovation?

8-10 September 2021, Lecce, Italy

Call for Organised Sessions deadline: 31 January 2021

Call for Abstracts/Posters deadline: 5 March 2021

AISRE AWARDS CALL 2021 to promote the dissemination of Regional Science among young scholars
Bulgarian Section: Annual Conference

Resilient regions for just transition after Covid-19

November 2021, Bulgaria

1st Announcement. More information to come soon.
Latest on ERSA Forum on Coronavirus
Read below the new contributions received for our Forum on Multiple Impacts of Coronavirus:
The Economic Geography of Cross-Border Migration

Edited by:

Karima Kourtit, Jheronimus Academy of Data Science'S-Hertogenbosch, The Netherlands

Bruce Newbold, McMaster University Hamilton, Canada

Peter Nijkamp, Jheronimus Academy of Data Science'S-Hertogenbosch, The Netherlands

Mark Partridge,The Ohio State University Columbus, USA
Une géographie visionnaire

Edited by:

Antoine Bailly, University of Genewa, Switzerland
New publications to share?

Your are member of the ERSA Community and you have recently published a book, grasp this opportunity to inform us about it. We are looking for

·    Books published in 2020 – 2021

·    Written in English

Send an email to ersa.member@ersa.org
Looking for opportunities to boost your career?
·    Research Fellow Urban Green Infrastructure, AMS, Application deadline: 27 December 2020
·    The annual competitive examination for researchers positions at the CNRS, France, Application deadline: January 7 2021