Call for editors: Investigaciones Regionales – Journal of Regional Research (IIRR-JoRR)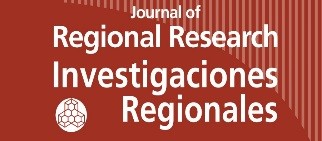 Call for Applications for the Editorial Team Investigaciones Regionales / Journal of Regional Research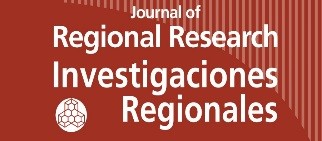 Investigaciones Regionales – Journal of Regional Research is a highly respected journal dedicated to publishing top research in the field of Regional, Urban, and Territorial Studies. The journal is operated by the esteemed Spanish Association of Regional Science (AECR), which is a proud member of both the European Regional Science Association (ERSA) and the Regional Science Association International (RSAI).
This journal adopts a multidisciplinary approach and encourages submissions from a wide range of fields, including Economics, Geography, Sociology, Land Planning, or Political Science. Papers that contribute to the advancement of new ideas and methodological approaches, while also providing a high degree of originality and added value, are warmly welcomed. Such contributions serve to enhance the overall quality of the publication and further its aim of disseminating new ideas and promoting a deeper understanding of the field.
The review process of the papers submitted to the Journal follows international standards. All articles are appraised by the Associate Editors (members of the Editorial Team), applying criteria of scientific interest and quality, and requests at least two anonymous external reviews before deciding whether submissions are suitable for acceptance. The journal is published three times each year, providing ample opportunities for researchers to disseminate their findings and contribute to the broader body of knowledge in Regional, Urban, and Territorial Studies.
This letter is a call for new nominations for Associate Editors to enlarge our Editorial Team. The Associate Editors will have several important responsibilities, including selecting reviewers for submitted manuscripts, making final decisions regarding publication, and upholding the highest standards of integrity and scholarly inquiry. We welcome nominations from all disciplines within Regional Science, but we particularly welcome researchers within the fields of geography, sociology, political science, and business. By joining our Editorial Team, the new Associate Editors will help us maintain our journal's reputation as a premier publication in the field of Regional, Urban, and Territorial Studies.
Following approval of a nomination committee, the recommended editors are expected to start in Spring/Summer 2023.
Nominations received by March 31st, 2023, will receive full consideration. Inquiries may be made to investig.regionales@aecr.org.
Vicente Royuela
Editor in Chief
Investigaciones Regionales – Journal of Regional Research
Archivos adjuntos