AQR Newsletter – December 2021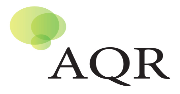 2021 Barcelona Workshop on Regional and Urban Economics
On October 21st and 22nd 2021, AQR-IREA hosted the 2021 Barcelona Workshop on Regional Science and Urban Economics, "Internal migrations and cross-border commuting".
This year's Workshop brought together researchers interested in spatial economics, with the aim of bringing together cutting-edge research papers around two complementary and interrelated topics: Internal migrations and national and international cross-border commuting.
AQR-IREA invites applications for postdoctoral position beginning in September 2022. Fields of interest: Econometrics and Urban, Rural, Regional Economics.
Check out the project's website entitled «Cities and Sustainable Globalization: inputs and outputs of urbanization» (Global Cities), funded by Ministerio de Ciencia e Innovación.
Two Margarita Salas grant have been awarded to Nicola Rubino and Diego Ocampo, former PhD students of AQR. Congratulations!
Georgios Tsiachtsiras, Job Market Candidate: «Transportation Networks and the Rise of the Knowledge Economy in 19th Century France».
LAST PUBLICATIONS
Camarero, M., Carrion-i-Silvestre, J.L., Tamarit, C. (2021) External imbalances from a GVAR perspective. World Economy, 44 (11), 3202-3245. 10.1111/twec.13122
Carrion-i-Silvestre, J.L., Kim, D. (2021) Statistical tests of a simple energy balance equation in a synthetic model of cotrending and cointegration. Journal of Econometrics, 224 (1), 22-38. 10.1016/j.jeconom.2020.09.005
Litina, A.; Makridis, C.; Tsiachtsiras, G. (2021) Do product market reforms raise innovation? Evidence from Micro-data across 12 countries. Technological Forecasting and Social Change, 169, 120841. 10.1016/j.techfore.2021.120841
Sanchez-Rivero; M.; Royuela, V.; Franco-Solís, A. (2021) Residents' perception and economic impact of bullfighting: the case of Feria del Toro (Olivenza, Spain). Current Issues in Tourism, 24(21), 3057-3071. 10.1080/13683500.2020.1860917
Forthcoming:
Brandts, J.; Busom, I.; Lopez-Mayan, C.; Panadés, J. (forthcoming) Dispelling misconceptions about economics. Journal of Economic Psychology. 10.1016/j.joep.2021.102461
Choi, H.; Ramos, R. (forthcoming) The union wage premium in a segmented labor market: new evidence from Korea. Journal of the Asia Pacific Economy. 10.1080/13547860.2021.1879352
Di Paolo, A.; Ferrer-i-Carbonell, A. (forthcoming) Regional borders, local unemployment and life satisfaction. Journal of Regional Science. 10.1111/jors.12573
López-Bazo, E. (forthcoming) The impact of Cohesion Policy on regional differences in support for the European Union. JCMS: The Journal of Common Market Studies. 10.1111/jcms.13153
UPCOMING SEMINARS
RUE Seminar: Development Level of Hosting Areas and the Impact of Refugees on Natives' Labor Market Outcomes
Speaker: Murat Kirdar, Boğaziçi University
Date: 10/12/2021 12:30
Do you want to present your work in our seminar series? Contact aqr@ub.edu