AISRe 42° Conferenza Annuale Call for papers e Bando dei premi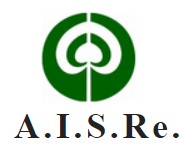 Gentili
l'Associazione Italiana di Scienze Regionali è lieta di annunciare la 42° Conferenza Annuale sul tema
Sviluppo e Rilancio Locale Sostenibile: 
Quale ruolo per Tradizione e Innovazione?
 Lecce 8-10 Settembre 2021
A questi link è possibili scaricare la call for papers e il bando dei premi.
Vi chiediamo gentilmente di darne diffusione, attraverso i vostri canali
‍
Cordiali saluti e auguri di Buone Feste.
Roberta Capello, Presidente AISRe
Cristina Bernini, Segretario AISRe
Marusca De Castris, Tesoriere AISRe
_______________________________
Dear all,

AISRe, the Italian Section of the Regional Science Association
International, is pleased to announce its 42st Annual Conference about
Local Sustainable Rebound and Development:
What role for Tradition and Innovation?
 Lecce, 8-10 September 2021
Here the call for papers and the AISRe awards call.
We look forward to seeing you in Lecce.
Best wishes for a Merry Christmas and a Happy New Year
Roberta Capello, President AISRe
Cristina Bernini, Executive Director AISRe
Marusca De Castris, Tresurer AISRe