2021 Barcelona Workshop on Regional and Urban Economics – Call for Papers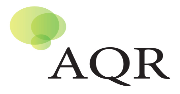 The workshop will be focused on the analysis of the determinants and impacts of internal migrations and cross-border commuting with a special focus on potential developments after the COVID-19 era. Empirical contributions will be preferred although we would like to include also some methodological papers.
(call for papers pdf version here)
Keynote Speaker:
Frédéric Docquier (Luxembourg Institute of Socio-Economic Research, LISER)
Audience:
We will accommodate around 6-9 papers, to be presented in plenary sessions that will complement the keynote speaker's presentation. Due to the COVID pandemic, we also plan to develop the Workshop in a hybrid format.
Key dates:
Deadline for papers submisions: September 5th, 2021
Notification of acceptance: September 15th, 2021
Preliminary programme: September 22nd, 2021
Regsitration opens: September 22nd, 2021
Final programme: October 4th, 2021
Registration close: October 15th, 2021
For further information, please visit the workshop website www.ub.edu/aqr/workshop/2021 or contact to aqr_workshop@ub.edu.
Please, feel free to distribute this announcement. Excuse us for "cross-posting".
We look forward for your participation at the Workshop!
AQR-IREA Research Group
PDF