AQR: Workshop 2014 summary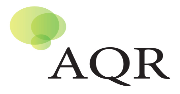 Dear sirs/madam,
We contact you regarding the 2014 Barcelona Workshop on Regional and Urban Economics: "Cultural Tourism and Sustainable Urban Development". This academic event was hosted by AQR research Group on November 27th-28th 2014 at the Faculty of Economics and Business of the University of Barcelona.
We kindly send you a summary about the Workshop which we consider a big success thanks both to the quality of the received contributions and to the high level of attendance.
We take this opportunity to inform you that Tourism Economics will publish a special issue with selected papers from the workshop in 2016, to be edited by Karl Wöeber (MODUL University Vienna) and Jordi Suriñach (University of Barcelona).
We hope to see you in Barcelona in the 2015 edition, which will be focused on another topic related with Urban and regional analysis.
Best regards,
Dr. Jordi Suriñach
Chair Scientific Commitee
University of Barcelona
PDF