Post-Congress Review & Handouts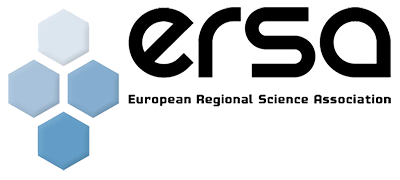 A successful #ERSA2022 Congress, both online and onsite!
Dear Colleagues,
We are proud of the #ERSA2022 success and especially of the opportunity given to all our colleagues, who could not join us in Pécs, to present their research at our unique ERSA Congress platform. Whether online or in person, sharing our work is definitely a must and we will always do our utmost to provide the best opportunities and visibility for our researchers.
The programme of Keynotes and Roundtable Sessions as well as parallel sessions was of high quality and appreciated both by online and onsite participants. These sessions as well as all parallel sessions are now available on the virtual platform for all congress participants.
If you did not have the chance to be part of ERSA2022, we will be delighted to share all the keynote lectures and roundtables on our YouTube Channel library.
With this review, we would like to thank once again all our participants, speakers, and attendees, and all the staff who contributed to the event.
André Torre, President of ERSA
Zoltán Gál, László Szerb, Balázs Páger
Co-Chairs and Secretary of the Local Organising Committee (LOC)
In a nutshell (Online & in Pécs)
705

Attendees & Presenters

49

Countries in Europe and beyond
196

Parallel Sessions

88 online – 108 onsite

7

Young Scientists

Sessions
A big thank you to ALL: keynote speakers, roundtable panelists and all presenters of #ERSA2022!

This success is above all yours!
Two ERSA2022 Lectures are

already available!
> Keynote presentation by Michael Storper

"Spatial Inequalities: Historical, Comparative and Methodological Perspective (And the challenge to European research)"
> Keynote presentation by Simona Iammarino

"Technology, Corporate Power and Regional Inequality"
And more videos coming soon:
Olav Sorenson

Spatial ecology of entrepreneurship

September 16
Maria Abreu

A capability approach perspective on regional development

September 23
Diego Puga

The benefits and costs

of big cities

September 30
Michaela Trippl

Smart specialization, place-based innovation and sustainability transitions

October 7
Roundtable

The 8th Cohesion Report

October 14
Roundtable

Inequalities in a Connected World

October 21
Roundtable

Entrepreneurship Ecosystems

October 28
| | |
| --- | --- |
| >>Subscribe to ERSA Channel | |
Satisfaction Survey results
145 respondents = 21% of participants filled in our survey.
(Score 5 is the maximum)
Timetable of the programme: 4.23 (online) 4.33 (onsite)
Quality of the keynote lectures: 4.37
Quality of the Parallel Sessions ( General and Special Sessions): 4.05
Quality of the roundtables: 4.09
Quality of the feedback received for presentation:4.04
The score of satisfaction for this year's Mix programme (online/onsite) reached: 3.76  (5= strongly in favour)
2022 Recipient of the ERSA Prize in Regional Science

for his outstanding contribution to Regional Science

Diego Puga, Cemfi, Spain

2022 Recipients of the ERSA Prestigious Epainos Prize

Maria Kubara, University of Warsaw with her #ERSA2022 paper on

Spatio-temporal localisation pattern of technological startups – RNN in predicting intra-urban startups' clusters

Niels Kuiper, University of Groningen with his #ERSA2022 paper on

The effectiveness of policy induced gentrification: Evidence from large-scale urban renewal projects in the Netherlands

2021-2022 Recipients of the RSAI Fellow Awards

André Torre, Université Paris-Saclay, INRAE, France

Frank van Oort, Erasmus University Rotterdam, The Netherlands

Jouke van Dijk, University of Groningen, The Netherlands (2021)

2022 Recipient of the Hirotada Kohno Prize

Jouke van Dijk, University of Groningen, The Netherlands

2022 Recipients of the Martin Beckmann RSAI Annual Award for the best paper in Papers in Regional Science

Heather Dickey and Alessa M. Widmaier for their paper "The persistent pay gap between Easterners and Westerners in Germany: A quarter-century after Reunification", published in Volume 100, Issue 3, 2021, Pages 605-631.

2022 Recipients of the Best Paper in Regional Science Policy and Practice

Eveline S. van Leeuwen, Solmaria Halleck Vega and Vera Hogenboom (2021) with their paper "Does population decline lead to a 'populist voting mark-up'? A case study of the Netherlands". Regional Science Policy Practice 13(2), 279–301.

Emerson Gomes Santos, Renato Garcia, Veneziano Araujo, Suelene Mascarini and Ariana Costa (2021) with their paper "Spatial and non-spatial proximity in university–industry collaboration: Mutual reinforcement and decreasing effects". Regional Science Policy Practice 13(4),1249–1261.
Ana Tubadji @tubadoki, 27 Aug

Per aspera ad astra  #ERSA2022 was a great success and we will keep watching over the challenges to ensure the path to the stars is all wide and clear! See you in Alicante #ERSA2023
See the official photos of the

Congress in Pecs

With all our thanks to the TV and Press Team of the University of Pecs
In 2023, make Alicante your destination
#ERSA2023