ERSA News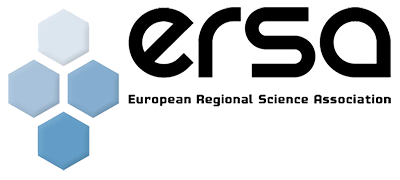 Join us online for #ERSA2020!

> Registration is now OPEN!
We are happy to announce that the registration
for Attendees is now OPEN!
ERSA2020 Web Conference is a great opportunity to come together meet back colleagues and exchange on ongoing researches.
ERSA has decided to set symbolic fees to enable regional scientists from worldwide to gather again on our unique platform and benefit from the relevant and hot knowledge produced by ERSA extraordinary Community!
> The Programme in a nutshell
> 6 Keynote Lectures > 1 Round Table on Covid

> 48 Thematic Sessions > Over 150 Presentations from 28 Countries accross Europe and beyond
> Roundtable
Regional Science and the Covid
Confirmed Panelists:

Dorothée Allain-Dupré

Head of Unit Decentralisation, Public Investment and Subnational Finance ESG/CFE, OECD

Rune Dahl Fitjar

Professor of Innovation Studies, UiS Business School,

Centre for Innovation Research, University of Stavanger, Norway

Anne Green

Professor of Regional Economic Development

City-REDI, University of Birmingham, UK

Philip McCann

Professor of Urban and Regional Economics,

University of Sheffield UK
>
Keynote Lecturers
Get insipiration from our 6 renowned scholars
and learn more on their research and
their insight into the current crisis
with
Pierre-Alexandre Balland, Simin Davoudi, Mafini Dosso,
Raquel Ortega-Argilès, Daniel M. Sturm and Hans Westlund
> A Large Panel of Hot Topic Sessions

including

Demographic change and migrations, global warming,

resilience of cities and regions, technological innovation and competitiveness, networks of innovators, digital transformations, entrepreneurship, social innovation, culture and creative industries, rural urban divide, institutions and territorial governance, cohesion policies, ageing policies, ecological planning, spatial econometrics…
> Networking Opportunities

ERSA2020 Webconference platform will enable attendees to take part in online breaks and network during group conversations and one-to-one meeting opportunities!
> BE PART OF IT! Join us online !
Start networking with fellow participants from around the world on Twitter @ersa_org #ersa2020
Stay tuned to ERSA Web Conference for further updates including the draft programme to follow shortly!