ERSA Monthly E-news – Janurary 2022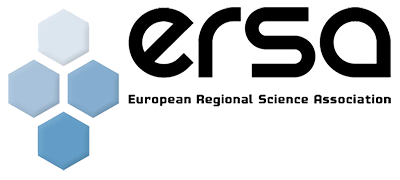 The issue includes:
Upcoming on ERSA – Sections Agenda
Journals' news
Recently published by ERSA members
Vacancies
Dear members, dear colleagues,
I hope that you stay well and healthy, and well installed to read our monthly E-news!
With the Office and the Board we are preparing the next events. On February 4th, we will be holding online our winter EOC meeting during which, we will discuss ERSA Activities and opportunities for future scientific developments.
In the agenda, some time will be dedicated to our #2022 Congress due to take place in Pecs, Hungary, but also designed as a mix-format event with online presentations. In this respect, do not miss the ongoing Call for Abstracts and Papers to be part of our landmark event.
I wish you a good reading.
With best wishes,
André Torre
ERSA President
#ERSA2022 Keynote Speakers' HIGHLIGHT
update 18 January 2022
The call for abstracts and papers is ongoing!

Submission deadline: 28 February 2022
Upcoming Events
news and deadlines
4th ERSA Winter School

Applied quantitative methods in Regional Science

13-18 February 2022, Warsaw, Poland

The European Regional Science Association and the Local Organising Committee are pleased to announce that this year's ERSA Winter School is named after Prof. Daniel Czamanski, an eminent scholar in the field of Regional Science.
35th ERSA Summer School

Circular Economy & Green Growth: Challenges for urban, regional and entrepreneurial ecosystems

13-17 June 2022, Caen, France

Call for Applications deadline: 10 March 2022 

more
French Speaking Section: ASRDLF 2022 Doctoral Student Conference

Reinventing the territories to the test of the Covid-19 crisis: episode 2

10 – 11 March 2022, Université de Poitiers, France

Registration deadline: 1 March 2022 

more
3rd AISRE Summer School

Centre and periphery in a post-COVID world: challenges and opportunities

4-8 July 2022, L'Aquila, Italy

Application deadline: 22 April 2022
RSAI-BIS: 48th Annual Conference

5-7 July 2022, Stirling, Scotland

Submission deadline: 31 January 2022 

more
2022 AISRE Scientific Conference

Cities and Regions in transition

5-7 September 2022, Milan, Italy

The format of the conference will be hybrid.

Individual papers and posters submission deadline: 27 February 2022
Spanish Section: AECR International Conference 2022

23-25 November 2022, Granada, Spain

The Organizing Committee remains open to receiving proposals and suggestions for content and activities.
Handbook of Proximity Relations

Edited by: André Torre, University of Paris-Saclay, INRAE & Delphine Gallaud, Agrosup Dijon, France

This Handbook is a state-of-the-art analysis of proximity relations, offering insights into its history alongside up-to-date scientific advances and emerging questions.
Understanding the Urban Commons. Economics and Governance

Authors: Adam Polko, Małgorzata Czornik & Artur Ochojski, University of Economics in Katowice, Poland
New publications to share?

Your are member of the ERSA Community and you have recently published a book, grasp this opportunity to inform us about it. We are looking for

·    Books published in 2022

·    Written in English
Jahrbuch für Regionalwissenschaft

Submission deadline: 30 June 2022

Full Paper Submission deadline: 15 September 2022
Regional Science Policy & Practice (RSPP)

Submission deadline: 31 January 2022 

more
Looking opportunities to boost your career?
Postdoctoral research associate in economic geography at Kiel University, Germany. Application deadline: 15 February 2022
Ph.D. Fellow in Innovation and Regional Studies at Universitetet i Stavanger. Application deadline: 01 February 2022