ERSA Monthly E-news – April 2022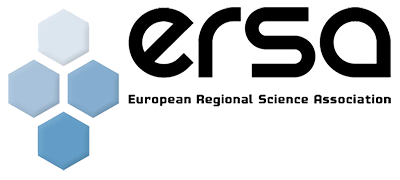 The issue includes:
#ERSA 2022 Congress and 35th ERSA Summer School: Update
Upcoming on ERSA – Sections Agenda
Internal Communication
Journal news
Vacancies
Dear members, dear colleagues,
I hope that you're all well.
Our efforts are currently very much focused on the organization of our #ERSA2022 Congress, and things are moving forward. Given the number of submissions and the addition of onsite and online events we have made the decision to start the Congress one day earlier. The message of notification of acceptance has been sent out and registrations are coming in for both online and in Pecs participation.
We will provide a very content-rich program with high-level keynotes and roundtable sessions. If you plan to join us in Pecs, please be aware that some part of the event may be held during the two first days.
We will communicate as soon as possible with the program overview, with communications, keynote and roundtables online and onsite.
In the meantime, our sections remain pretty active. In May, two webinars are scheduled, and I will be pleased to exchange with you on the 12th of May.
With best wishes,
André Torre
ERSA President
News: The Congress will start on Monday 22nd August 2022, one day earlier than usual.
The two first days (22-23 August) will gather online parallel sessions. Important: Discussion are on course for having onsite /live streamed sessions (Opening Session with Keynote lecture and a Roundtable) also during these two first days. Stay tuned for further updates on ERSA Congress Website!
Online or in Pecs, make your choice! Best rates until the 20th of May.
35th ERSA Summer School

Circular economy & green growth: challenges for urban, regional and entrepreneurial ecosystems

13-17 June 2022, Caen, France

The LOC of the Summer School is happy to announce the participation, as a keynote speaker, of Estelle Elizagoïen, Circular Economy Policy Officer at the European Commission
Upcoming Events
news and ongoing calls
Romanian Section: Webinar on the

Presentation of the Handbook of Proximity Relations, delivered by André Torre

12 May 2022, 3:00 PM (CET) │Zoom

The webinar is dedicated to the presentation of the Handbook of Proximity Relations, edited by André Torre and Delphine Gallaud, Edward Elgar Publishing, 2022. The presentation will be under the auspices of the International Week of the Bucharest University of Economic Studies – International Relations.

To register, send an email to: 

romanian_rsa@yahoo.com

 until 10 May, with the following info: Name, surname, Affiliation and Email address
Italian Section: Scienze Regionali – Italian Journal of Regional Science is organizing a Webinar on the topic "The Importance of the Regional Dimension in Economic Modelling Studies for Policy Impact Assessment in Europe"

May 13 2022 at 4.00 PM (CET)│ONLINE

The webinar will be held in English and participation is free of charge. More information on the programme and speakers is available 

here

. All those interested are invited to join on Google Meet, using the following link: meet.google.com/dgw-kbgn-vav
II Edition Rhegion UN 2030: towards a new space's ORMA

Opportunity and Risks of new Modalities of Anthropization between sustainability, innovation, and fragility for the territory

25-26 May│ONLINE

Keynote Speakers include:

Federico Butera, prof. Emeritus, Politecnico di Milano

André Torre, President of the European Regional Science Association
German Speaking Section and Nordic Section:

Joint GfR and ERSA-Nordic Summer Conference

Regional transformation: labor, skills, and resilience

15-17 June 2022, Schwerin, Germany
Portuguese Section: 29th APDR Congress

Islands and peripheral territories: challenges in a moving geography and changing "climate" patterns

29-30 June 2022, Funchal, Madeira, Portugal

Abstract submission deadline: 8 May 2022 

more
Croatian Section: International Summer School 2022

Regional development in a post-crisis and post-global world

27 June-1 July 2022, Split, Croatia

Early bird application deadline: 10 May 2022 

more
French Speaking Section:

58th ASRDLF Symposium

Transitions, Territorial governance and solidarities

29 June–1 July 2022, Rennes, France

Early Registration fees deadline: 15 May 2022 

more
Italian Section: 3rd AISRE Summer School

Centre and periphery in a post-COVID world: challenges and opportunities

4-8 July 2022, L'Aquila, Italy

New Application deadline: 6 May 2022

Jointly organized with the Gran Sasso Science Institute (GSSI) 

more
V Seminar for New Academic Researchers 2022

Faculty of Economics and Business,

University of A Coruña, A Coruña, Spain

15-16 September 2022, A Coruña (Spain)

Please, confirm your willingness to participate by sending your abstract to 

laura.varela.candamio@udc.es

, including your name(s), affiliation(s), main topic and 3-5 keywords.

The event is free of charge.

Abstract Submission deadline: 15 July 2022
Spanish Section: AECR International Conference on Regional Science

Challenges, policies and governance of the territories in the post-covid era

19-21 October 2022, Granada, Spain

Special Sessions Proposal deadline: 15 May 2022

To make a proposal, send the title of the Special Session, along with the name/s of the coordinator/s and a summary to 

info@aecr.org

.

Extended abstracts-papers deadline: 15 June 2022
9-11 November 2022, Landvetter, Sweden

Including Martin Andersson as Keynote Speaker.

Abstract Submission deadline: 19 June 2022
| | |
| --- | --- |
| | Israeli Section: The 2023 annual meeting of the Israel Regional Science Association will take place on Sunday the 5th of February, 2023 at the Ruppin Academic Center. |
Israeli Section : Danny Czamanski is the new President of the Israel Regional Section Association.

The election took place on Sunday 3rd April 2022 during the Section's Annual conference.

Prof. Danny Czamanski – The Ruppin Research Center in Real Estate Economics and Appraisal, was elected President and Dr. Emil Israel from the Technion – Israel Institute of Technology, was elected as the secretary/treasurer.

We extend our sincere congratulations to Danny and Emil and wish them continued success!
ERSA Solidarity

ERSA offers proposals of assistance to students and researchers fleeing the Russia-Ukraine conflict, with the support of ERSA Sections and Members.
Regional Science Policy & Practice (RSPP)

Special Issue on Modelling Pandemic Impacts in Space

Guest Editors

Pui-Hang Wong, UNU-MERIT and Maastricht University

Karima Kourtit, CAROU, Open University of the Netherlands

Peter Nijkamp, CAROU, Open University of the Netherlands

Submission deadline: 15 Septembre 2022
New publications to share?

Your are member of the ERSA Community and you have recently published a book, grasp this opportunity to inform us about it. We are looking for

·    Books published in 2022

·    Written in English
Looking opportunities to boost your career?
Tenure-track position as Associate Professor/Assistant Professor at University of Stavanger Application deadline: 30 April 2022
Researcher OECD Italy Application deadline: 1 May 2022
Economist and Policy Analyst, JRC European Commission, Application deadline: 12 May 2022
PhD student positions in Economics at Jönköping International Business School, Sweden Application deadline: 15 May 2022
Economist/Data Analyst, OECD Italy Application deadline: 22 May 2022
Professor in Urban Economics at IDHEAP, University of Lausanne Application deadline: 31 May 2022
PhD Scholarships at GSSI, Italy Application deadline: 3 June 2022