ERSA News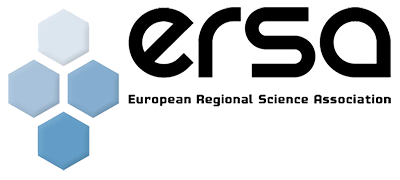 The issue contains:

·    News from our community including ERSA Forum on coronavirus

·    ERSA Members Publish

·    Journals News and Calls

·    Vacancies

·    Upcoming events – Events postponed
Foreword from the President
Dear Members, Dear Colleagues,
We are definitely living difficult and unprecedented times. Considering the situation, I am glad to see the strong reaction of our regional science community. Ongoing researches, call for papers or surveys but also specific forums or blogs are linked with the impacts of the pandemic. The willingness to exchange, share and learn, is very strong. For sure, Regional Science can bring new insights to this crisis, and deliver precious information in the way society can better apprehend the situation, which is likely to reoccur in the future. On our side, we have launched a "Forum on multiple impacts on Coronavirus" which encounters a big success, with devoted contributions and surveys.
Unfortunately our ERSA 60th Annual Congress is postponed to next year in Bolzano. We are working hard to propose a Virtual Event during the last week of August 2020. We will keep you informed of our future propositions.
Thanks to the local organisers, we will organise our 33rd ERSA Summer School, which was due to take place in June in Sion (Switzerland), as a virtual event.
Many other events are postponed or cancelled through our European community. Still there are many other opportunities: See in this newsletter, the ongoing calls for papers, calls for applications for young scientists or vacancies not to mention upcoming events.
Let me conclude by telling you, that now more than ever, we must continue to share and join our efforts.
Remain strong and safe. Take care.
André Torre
ERSA President
2020 Hirotada Kohno Award

David Plane has been chosen as the recipient of the Hirotada Kohno Award 2020 by the Regional Science Association International (RSAI).

The Hirotada Kohno Award is bestowed to eminent regional scientists for their outstanding professional service to our discipline, and this description perfectly fits Prof. Plane's. more
Elections

Candidatures proclaimed In the Spanish Association of Regional Science and Territorial Venues.

From April 8 to May 10, 2020 : Communication to the voters of the proclaimed candidacies.

New Board of Directors of the AECR will take office on July 1.
Journal News and ongoing Calls
Vassilis Tselios is the new Managing editor of REGION

We are glad to announce that Vassilis Tselios is the new managing editor of ERSA flagship journal, REGION. The journal also welcomes three new members in the Editorial Team: Sofia Wixe, Anastasia Panori , and Sébastien Bourdin. We wish full success to Vassilis and the entire REGION Editorial Team.
CALL FOR PAPERS for the Special Issue of REGION on Space and Health

Expressions of interest until 31 May 2020 more
40th Anniversary of the Review of Regional Research – Mikaela Backman joins the editorial Team.

Congratulations to Mikaela Backman who joined Thomas Brenner and Georg Hirte as editors-in-chief of the Review of Regional Research (RRR) in 2020.

CALL FOR PAPERS for the Special Issue of RRR on Policy options for lagging regions – effects, new approaches and emerging challenges

(Guest) Editors: Thomas Brenner (Philipps-Universität Marburg), Annekatrin Niebuhr (IAB, ChristianAlbrechts-Universität zu Kiel

Submission opens 1 June 2020 and closes 31 August 2020

Expected publication: August 2021 more
| | |
| --- | --- |
| | CALL FOR PAPERS of RSPP on Regional Drivers Effects and Policies of Coronavirus |
Handbook of Regional Science
Second edition by
Manfred M. Fischer, Vienna University of Economics and Business, Austria and Peter Nijkamp, Adam Mickiewicz University, Poland
Springer, Berlin, Heidelberg 2020
Read the Exclusive interview with the editors
New publications to share?

Your are member of the ERSA Community and you have recently published a book, grasp this opportunity to inform us about it. We are looking for

·    Books published in 2019-2020

·    Written in English

Send an email to ersa.member@ersa.org
Looking for opportunities to boost your career?
·    2 Project Officer Positions at European Comission
·    Full-time Post-doctoral researcher at ANET Lab Budapest .
Application deadline: 31 May 2020
·    PhD Programmes at GSSI, Italy. Application deadline: 11 June 2020
·    4 Job offers at IOER Germany
·    Internship Programmes at OECD, Italy. Application deadline: 1 June 2020
>>> Read more
ERSA Summer School 2020

Regions in transition, what implications for tourism and manufacturing?

14-19 June 2020, Sion, Switzerland more

The Summer School will be held virtually.
Croatian Section: International Summer School 2020

29 June – 3 July 2020, Split, Croatia
German speaking Section: 11th Summer Conference in Regional Science

2-3 July 2020, Braunschweig, Gemany
60th ERSA Congress 2020:

25-28 August 2020, Bolzano│Bozen, Italy

Congress postponed to 2021 – Virtual Event under examination on the same dates
Italian Section: AISRe XLI Annual Scientific Conference

2-4 September 2020, Lecce (Italy)

Extended Abstract Submission deadline: 31 May 2020
AISRe Special Call for Contribution on COVID-19 and Territorial Impact in view of this year's Annual Conference

Submission deadline: 31 May 2020 more
Portuguese Section: 27th APDR Congress

10-11 September 2020, Angra do Heroísmo, Portugal

Extended Submission deadline: 31 July 2020
Hungarian Section: 18th HRSS Annual Conference

Opportunities of Core and Peripheral Regions for their Sustainable Future

28-29 October 2020, Budapest, Hungary

Keynote Speaker already confirmed: Eveline van Leeuwen
18th European Week of Regions and Cities

11-15 October 2020, Brussels, Belgium

·    Master Class on EU Cohesion Policy

> Target: PhD students and early career researchers in the field of regional and urban policy.

> Application deadline: 4 May 2020, 11am CET more
·    University Sessions

> Programme Focus: new research on regional and urban Development, with renowned academics and researchers in the field of EU cohesion policy and related policies from different European countries.
Spanish Section: XLVI International Conference on Regional Science

25-27 November 2020, Madrid, Spain
Italian Section: 1st Winter School

European territorial challenges and regional policy: theories and methods

1-5 February 2021, Milan, Italy

(The event was previously scheduled as 'Summer School')

Application deadline: 30 June 2020
RHEGION United Nations 2020-2030

25-26 May 2020, Regiio Calabria, Italy (Event)

1-5 June 2020, Reggio Calabria, Italy (Workshop)

The event is supported by AISRe the Italian Section of ERSA.

The Event will be held virtually.
17th EU-REAL Meeting 2020: Regional and Urban Economic Modelling

3-4 September 2020, Poland more
Future Days 2020: Science and Public Policy in Cities

2-3 December 2020, Marne-la-Vallée, France more
Postponed or cancelled events
REGIO-ERSA Academic Lecture with Roberta Capello

Regional development theories and formalised economic approaches: an evolving relationship

5 March 2020, Brussels Postponed to autumn

Slovak Section: 10th Central European Winter Seminar in Regional Science

11-14 March 2020, Zuburec, Slovakia Cancelled

Portuguese Section: 25th APDR Workshop

16 April 2020, Faro, Portugal Postponed to later this year

13-15 May 2020, Iasi, Romania Postponed to later this year

13th World Congress of the RSAI

2-5 June 2020, Marrakech, Morocco Postponed to 2021

French speaking Section: 57th ASRDLF Congress

30 June-2 July 2020, Avignon, France Postponed to 2021

Greek Section: 2020 Annual Conference

Regional Science in times of uncertainty

June 2020, Athens, Greece Postponed to autumn

British and Irish Section: 48th Annual Conference

7-9 July, 2020, Stirling, United Kingdom Postponed to 2021